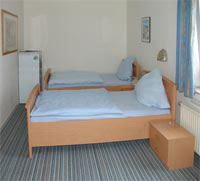 10 Hotelrooms
TV
Minibar
Open Buffet Breakfast only 5,00 EUR
Free WiFi
Telephone
18 Hour Reception
Hairdryer
Iron / Board (on request)
Free public Parking available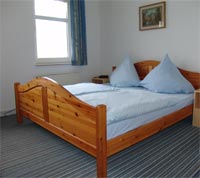 Our rooms are comfortable and modern furnishings.
All are equipped with shower, toilet, telephone and minibar.
Prices:
Single room: 44,00 EUR
Double room: 62,00 EUR
3-bed room: 75,00 EUR
Appartments (with kitchen): 93,00 EUR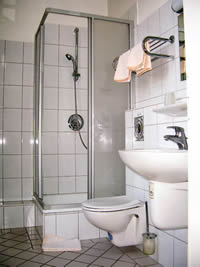 During trade shows, special events and the Christmas Market there are special rates that we communicate to you on request.
By the way, is your dog in the family welcome and can be brought back happy.
The prices are for timely prior request at an extra charge of 10,00 EUR is valid for the current year. The respective Tax rate is included.

In addition, the family friendly hotel is also two rooms with connecting door, so that more children separated from their parents, but still quite able to sleep near them.

Ihre Sprache / Your Language
Contact
Phone: +49 (0) 911 / 3224760
Fax: +49 (0) 911 / 3218976
E-Mail: info@hotelamira.de
We accept: Debit Card, Visa,
Euro Card / Master Card, American Express
international Cuisine